Adam Ondra successfully climbs the heaviest boulder in the Czech Republic in May 2020: Brutal Rider (8c +). He spares no effort for the inspection and erects a construction from pallets to be able to put the pads in the dry.
Adam Ondra is known for his incredible passion for climbing. He is also known for not sparing effort when he has a goal in mind. In this case it was the most difficult boulder in the Czech Republic, Brutal Rider.
Brutal Rider is an extension of the existing 8c boulder Ghost Rider, the Adam Ondra already climbed in the past.
The boulder problem became a shallow water soloing problem after the rains. The entire jump area of ​​the boulder was under water. Because the conditions on the rock were still good, even ideal, returned Adam Ondra with pallets, fishing gear and friends back to build a paved surface on which to place the pads.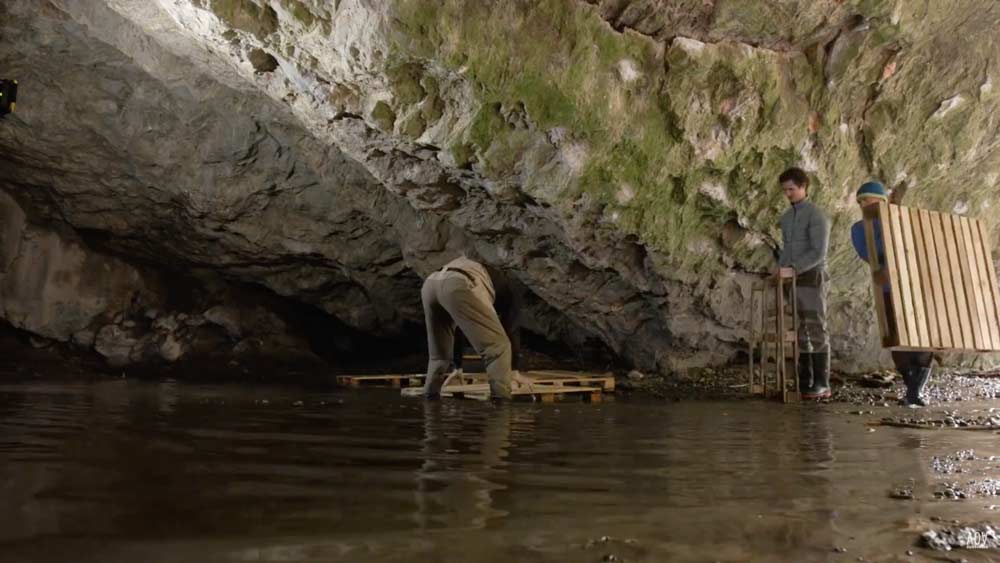 The story about Adam's ascent of Brutal Rider (8c +) at Sloup
Complete video series "Road to Tokyo" by Adam Ondra
You can find all videos of the series "Road to Tokyo" here in the overview.
That might interest you
+ + +
Credits: Images from AO Productions